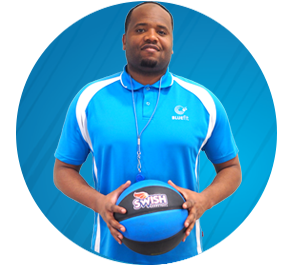 Demarcus Berry (HEAD COACH)
Originally from Detroit Michigan, DeMarcus has been involved with basketball for over 20 years. He played college basketball in America at Siena Heights University and graduated with a degree in Criminal Law. He has high level experience playing professionally overseas in England, Ukraine, Australia and various leagues in the United States. The last 7 years he has been involved with numerous clubs in Australia teaching basketball to aspiring players. DeMarcus has worked with players from the grassroots level to elite professional athletes. His passion is teaching and coaching the game of basketball.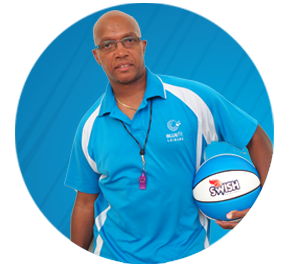 Lee Cooper (SENIOR COACH)
Born in Baltimore, Maryland Lee has a long history in Basketball. Lee attended Chamberlain College in Boston Massachusetts Graduating with a Sports Diploma. He played professionally in Scandinavia for 5 years, and has played for a number of teams in australia. Lee is a qualified Strength and Conditioning Coach and personal trainer. He has been coaching basketball for over 20 years and has over 12 years experience coaching representative basketball teams with the Comets and St George representative teams as well as junior and high school basketball teams.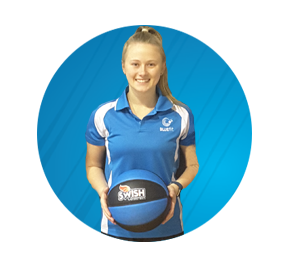 Jessica McHardy (COACH)
Jessica is a local junior  and has been a student in the basketball program since 2009. She found my love for basketball when I was 10 and developed my skills at Hurstville Aquatic. After development of her skills through club and representative basketball she became a coach sharing her love for the game teaching younger kids.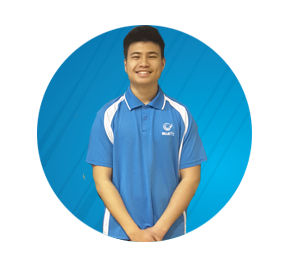 Jamie Malik  (COACH)
Jamie was born in Sydney Australia and attended Kingsgrove High school. In the beginning of year 11 he began his school-based trainee ship with Bluefit that allowed him to gain basketball coaching experience, taking in the skills of experienced coaches and allowing him to improve as a coach. Jamie was introduced to the game of basketball in year 7 and began playing in comps afterwards, continuing to play in comps and future tournaments.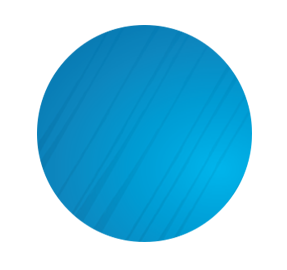 Gavin Liang (COACH)
Gavin Liang was born in Sydney and attended Sydney Boys Technical college in Hurstville. Gavin is a product of the basketball program at Hurstville Aquatic Centre and became a coach in 2013. Gavin will feature as a senior assistant coach in the Swish program. He has played representative basketball for both Bankstown and St George for the past 4 years. He has also coached Sydney technical High School Senior team for first time in 2016 and were premiers in his debut season as coach. He also won 2 senior premierships in 2012/2013 and was MVP in his senior year.